Corporate Information
Michigan Pneumatic Tool, Inc. is one of the world's leading manufacturers of air tools. We are one of North America's largest importers and exporters of air tools. For more than 75 years, Michigan Pneumatic Tool, Inc. has provided quality tools to every industry, including petrochemical, construction, automotive, assembly, foundry, aircraft, and rental.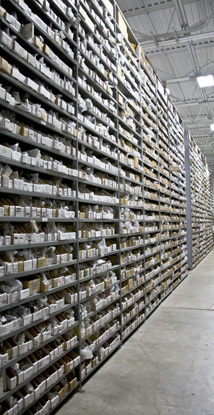 Sometimes only a unique tool will get the job done. We stock the world's largest warehouse of unique and hard to find tools.
Michigan Pneumatic Tool, Inc. is a service-oriented company, stocking a tremendous variety of pneumatic tools and spare parts. Our repair department can provide you with expert service on all brands of air tools.
We will furnish a quote for a replacement tool when the cost to repair exceeds 50% of the price of the tool, or when requested. Every repair is completely guaranteed.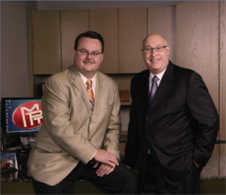 With our expertise, coupled with tremendous buying power, you are assured of receiving more for your money with Michigan Pneumatic Tool, Inc.
We are proud of the size and efficiency of our parts department. Our goal is to always stock replacement parts for immediate delivery.
From the smallest washer to any large housing, you can rely on our parts and service department for immediate, efficient service. We carry a comprehensive parts inventory for all air tools sold by Michigan Pneumatic Tool, Inc., as well as ensuring parts are available for quick delivery. When replacement parts are needed, our qualified staff can select from one of the largest parts departments in the nation.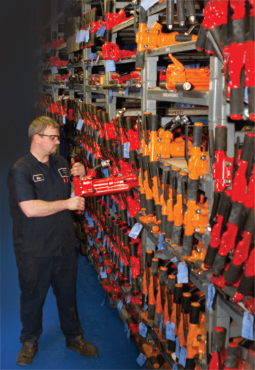 Michigan Pneumatic Tool, Inc. stocks a complete line of air tools, including impact wrenches, drills, sanders, grinders, saws, riveters, air hammers, rivet busters, chipping hammers, scalers, rammers, clay diggers, pavement breakers, rock drills, air movers, hoists to massive tuggers, material handling equipment, and much, much more!
Michigan Pneumatic Tool, Inc. is standing by to meet your demands. Call today for a quote or visit our product literature page for the latest version of the MPT catalog, along with information about our PE Pipe system, the latest offerings from Eagle Pro Hydraulics, and much, much more.
Michigan Pneumatic Tool ®is the exclusive U.S. importer of NPK® tools.